6,631
KG's TRASH COLLECTED
Earth Day Cleanup
On April 22 2018 over 4,200 Pokémon GO trainers took part in coordinated cleanup events around the world in support Mission Blue Hope Spots and Earth Day, playing their part in creating a cleaner, healthier planet for the future.
The results have been incredible, with more than 6,500kg's of trash removed from 68 different location across 19 countries in collaboration with 28 different supporting NGO partners. We'd like to say a huge thank you to everyone who took part on the day, as well as everyone who supported the initiative in other ways, whether lending their voice to the campaign, wearing the Earth Day t-shirt in-game or making a donation to the cause.
Below are just a small collection of the amazing stories coming out of the Pokémon GO Earth Day initiative.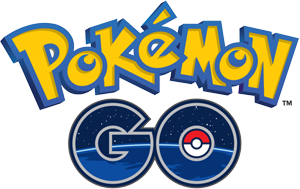 Heirs to Our Oceans
Heirs to Our Oceans (H2OO) is a rising tide of young leaders around the globe who are taking the ocean crisis into their own hands, educating themselves and others, bringing hope and solutions to the surface, and creating waves of change that will ensure the health of our blue planet for their generation and for future generations. H2OO organised four clean-ups for Earth Day 2018; one in Koror, Palau and three in California, USA. Their events were led by incredible young people who led the collections, held educational talks importance of waterways, detriments of plastic, and the #breakfreefromplastic movement. At the clean-up in San Francisco Bay the Pokémon GO community worked alongside the Heirs to find plastic straws and they collected a 5-gallon bucket full of straws! Several Heirs are planning to create a dress from the on-going straw collection that will highlight the problem of single use straws. Over 500 million straws are used per day in the USA alone.
Plastic Ocean Project
The mission of Plastic Ocean Project is to educate through field research, implement progressive outreach initiatives, and incubate solutions to address the global plastic pollution problem, working with and for the next generation to create a more sustainable future. POP organized 9 clean-ups for Earth Day 2018 across the USA, including an off-shore clean-up off the coast of North Carolina. Their clean-ups included plastic and waste collection, holding brand-audits to understand which companies are responsible for products that result in the most plastic waste, and raised awareness for [Hope Spot Hatteras](http://www.hopespothatteras.org/), which was an initiative inspired by the work of Mission Blue and Sylvia Earle to establish a hope spot off the coast of North Carolina in an effort to raise awareness for the critical ecosystem offshore and the threats this area faces.
Umisakura
Umisakura organized a clean-up for 300 participants in Enoshima, Kanagawa, Japan. They filled up over 120 bags of litter, and also made an effort to collect cigarette filters, which will be recycled. Additionally, the NGO brought together the Pokémon GO community, academics and researchers, environmental experts, fishermen from the Katase fishing port, and local Enoshima residents to plant eelgrass in the sea bed. Planting this grass is known to prevent further loss and degradation of marine environments as eelgrass provides a number of important ecosystem functions, including foraging areas and shelter to young fish and invertebrates, food for migratory waterfowl and sea turtles, and spawning surfaces for fish species. By trapping sediment, eelgrass beds also reduce coastal erosion.
FAQs
Earth Day Cleanup
WHY ARE YOU DOING THIS?
At Niantic we believe in taking care of the planet and we invite everyone to help us make the world a cleaner place on Earth Day through our collaboration with Mission Blue and multiple NGO partners. Together we can make a real and tangible impact on our world and support the important work of others to protect our oceans for future generations.
WHAT AND WHEN IS EARTH DAY?
Earth Day is an annual event celebrated on April 22. Worldwide, since 1970 various events are held to demonstrate support for environmental protection. With over 1 billion people taking part it is the largest civic observance in the world.
WHO ARE MISSION BLUE?
Led by legendary oceanographer Dr. Sylvia Earle, Mission Blue is uniting a global coalition to inspire an upwelling of public awareness, access and support for a worldwide network of marine protected areas known as Hope Spots. For more information about Mission Blue and their work in protecting our oceans please visit their official site.
WHAT IS A HOPE SPOT?
Hope Spots are special places that are critical to the health of the ocean. Hope Spots are about recognizing, empowering and supporting individuals and communities around the world in their efforts to protect the ocean.
WHO ARE PLAYMOB?
Playmob are a gaming for good organization, playing to solve the world's greatest problems.
WHAT HAPPENED TO ALL THE TRASH COLLECTED AT THE EVENTS?
Each NGO partner deals with the trash collected in its own way, some more creative than others. Check out some of the impact stories above and rest assured that all trash was processed in a manner that is responsible and considerate and ultimately helping to clean our oceans.
HOW DID YOU REACH THE FIGURE OF 6,631KGS OF TRASH COLLECTED?
The majority of event recorded the weight of trash collected and we established an average weight of trash collected per person from this data, which we then extrapolated to reflect the overall attendee figure.